SATURDAY, March 27
10AM-2PM
As part of our Community Care Event, we've been going out and visiting our neighbors in our community. We are building relationships, praying for them, encouraging them, and providing them with essential items that they need during this time. Would you consider partnering with us by donating much needed items like diapers, wipes, toiletries, school supplies and even bubbles and small toys for the children who have very little this Easter. All items need to be brought to the church by this Tuesday, March 23. You can bring these items to the church office Monday or Tuesday (9AM-1PM).
Here are the most pressing donation needs:
• Toothbrushes                    • Bar Soap
• Hand Sanitizer                  • Shampoo
• Women's products.          • School supplies
• Diapers Sizes: Newborn, Size 1, 5, & 6 and Pull Ups
• Baby Wipes.                       • Cleaning Supplies
• Laundry soap.                   • Adult socks
• Deodorant (men and women)
• Small toys or books for kids
Everyone, everywhere, following Jesus.
This season has brought so many changes to all of our lives. While the pandemic has certainly brought new difficulties and restrictions to the way that we traditionally celebrate Easter, the unchanging truth about our God is that He is always faithful to us and He has opened up brand new opportunities for us to continue moving forward with our vision to see everyone, everywhere, following Jesus!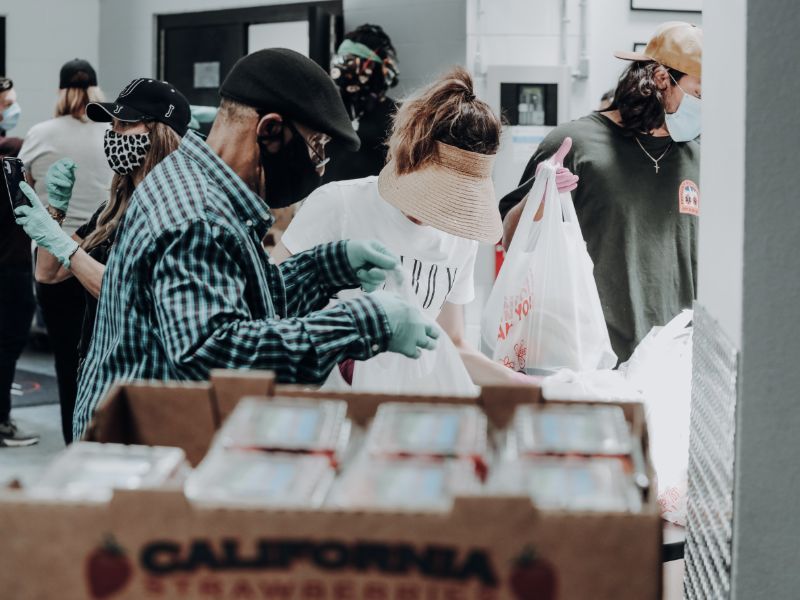 Helping people find their purpose to connect with God, connect with others, connect others with God.
We are excited about an opportunity to reach our community in a brand new way this year! We are going out into our community to knock on doors and build relationships with those who live on the south, west, and east side of Pomona. We want to know more about our neighbors, how they have been impacted this year, and how we can be there to support them. We will be praying for them, listening for ways to provide support to them, and inviting them to celebrate Easter with us at Purpose Church.
We would love for you to partner with us! There are 4 ways that you can do this:
Join our Street Team to deliver blessing boxes Saturday, March 27, 10am-2pm
Join our Prayer/Encouragement Team
Donate items that will be given to our community.