I'M NEW
Whether you are a parent or a high school student, we want you to know that at HSM (High School Ministry), we are all about Everyone Everywhere Following Jesus! At HSM, you will experience a safe, loving, and exciting environment to ask questions, grow in your faith, and be inspired to be who God created you to be.
The best way to get to know more about HSM is to come and experience a Wednesday night (7:00-8:30pm). Every Wednesday we begin with some music, Pastor Eric teaches (Apple podcast or Spotify podcast), then we break into gender and grade specific Life Groups. The best part is, we have a group ready for you! You are welcome to come any Wednesday, but if you wanted to schedule a visit, we would love to show you around and introduce you to Pastor Eric and the team before our service begins at 7:00pm.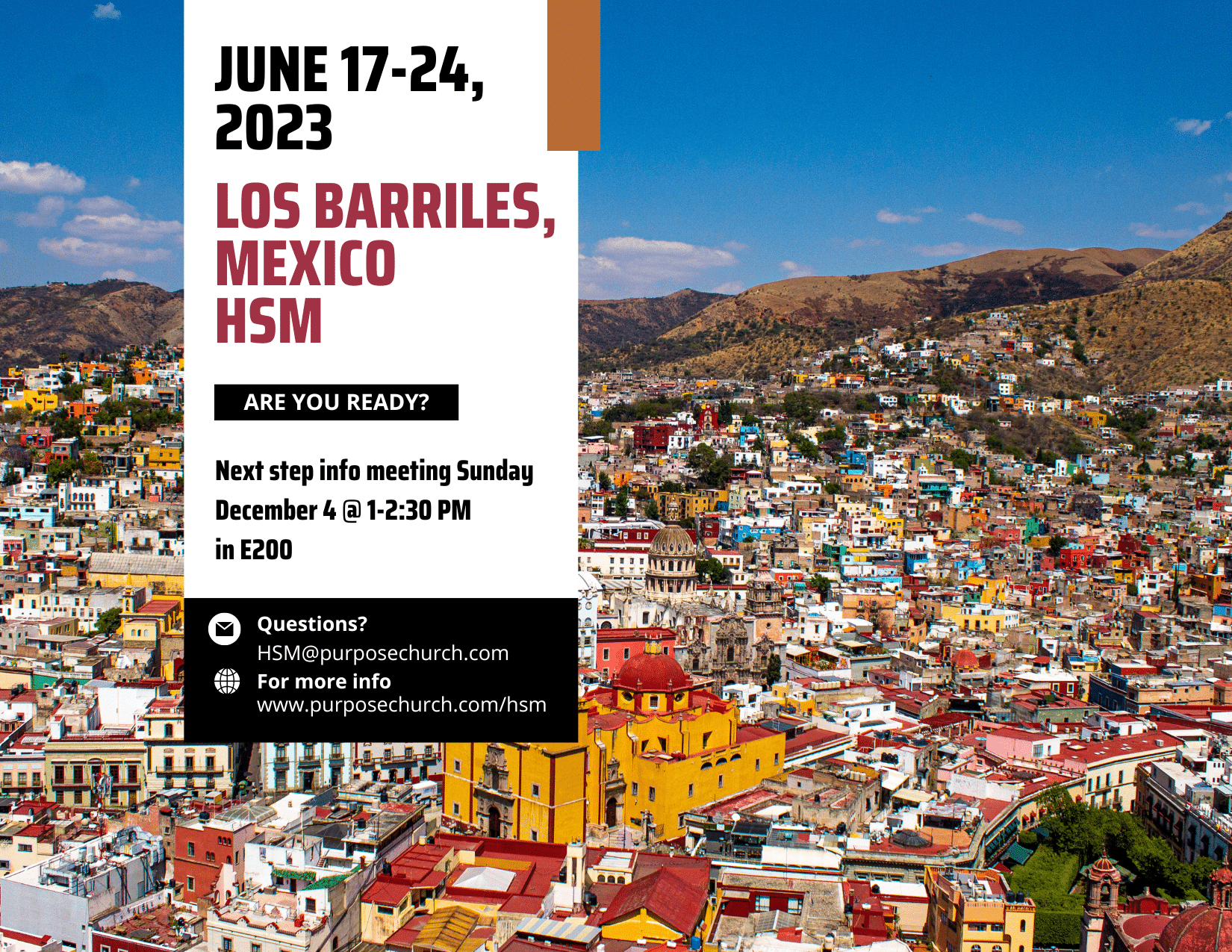 HSM - Mexico Missions Trip
Our mission is to see everyone everywhere following Jesus. We pursue that weekly through local ministry, and we are excited to announce that God is calling us to serve Him internationally in Los Barriles, Baja California Sur, Mexico! Are you a current high school student ready to grow deeper with God and connect others with Him? Apply now for our HSM Mexico Missions Trip from June 17-24th, 2023.
WEDNESDAY NIGHTS
Wednesday nights are a place for everyone! Whether it's your first time or you have been coming to HSM for a while, you will experience authentic community, amazing worship, relevant biblical teaching, and amazing Life Group time to discuss what God is doing in your life. We have a group ready for you!
Wednesdays @ 7:00-8:30pm
Dinner @ 6:30pm
Location: B-100

SUNDAY MORNINGS
On Sunday mornings, high school students join the larger church in worship and serve in a variety of different ministries across our campus! We believe students are not the church of the future, they're the church of today. 
Sundays @ 8:30am, 10am, and 11:30am
Location: Purpose Church
We would love to hear from you!